Langley FCU Announces SVP/Chief Information Officer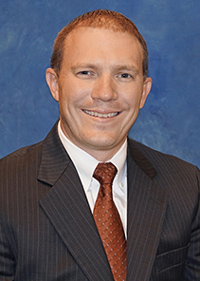 Langley Federal Credit Union named Will Sampson as Senior Vice President/Chief Information Officer for the $2.8 billion Credit Union. Sampson is responsible for providing vision and leadership for the Information Technology (IT) team, aligning technology initiatives with business goals to improve service delivery and managing the overall development of the long-term technology strategy and short-term technology solutions for the organization.
"Will is passionate about delivering exceptional customer service from IT to internal and external customers," stated Langley President/CEO Tom Ryan. "His IT leadership experience and depth of expertise in technology will be critical to facilitating Langley's strategic goals."
Sampson brings over 17 years of experience leading operations and technology, including being involved with and overseeing a number of core system conversions. Most recently, in his role as EVP/Chief Information Officer for First Light Federal Credit Union in El Paso, TX, Sampson oversaw key core conversions.
A 2002 graduate of ECPI College of Technology, Sampson went on to earn a MBA with a concentration in Information Technology from Western Governors University. He is a veteran of the United States Marine Corps and will be relocating with his family to the Newport News area.