Langley FCU Announces Vice President of Human Resources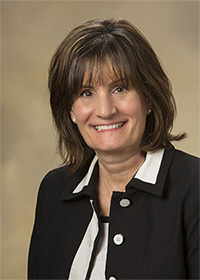 Langley Federal Credit Union has named Melissa Alexy as Vice President of Human Resources for the $2.4 billion Credit Union. Alexy will lead the Human Resources and Training teams.
"Melissa's extensive experience working for a variety of corporations and financial institutions makes her the ideal candidate to lead our Human Resources team," said Langley President/CEO Tom Ryan. "Her expertise will be integral to supporting our mission-critical plans, our talent needs, and driving the Credit Union forward."
Alexy has over 25 years of experience in Human Resources, Learning and Organizational Development. Most recently, she was Chief Talent Officer for Atlantic Capital Bank where she was responsible for human resources operations, employee relations, recruiting, performance management, compensation and benefits, and learning and development. Alexy's career includes having worked at Ernst & Young, Microsoft, Bank of America, and two community banks (FSG & East Carolina).
Alexy earned her Master's Degree in Education from George Mason University and is a Senior Certified Professional with the Society for Human Resource Management.