Langley Federal Credit Union Donates $10,000 to Boys & Girls Club of Southeast Virginia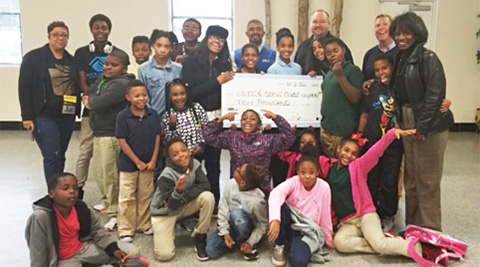 NEWPORT NEWS, VA – Langley Federal Credit Union presented a $10,000 check to the Boys & Girls Club of Southeast Virginia. The donation will be used to support the many programs that provide local youths the skills and encouragement to graduate from high school with a plan for the future to live as healthy and productive citizens.
Boys & Girls Clubs of the Southeast Virginia serves over 3,000 youth with 11 Clubs located in the cities of Norfolk, Portsmouth, Virginia Beach, Exmore, Suffolk, Chesapeake, and Franklin. They offer affordable afterschool care to kids from ages 6-18. The Clubs are open Monday through Friday and provide food, homework help, and countless opportunities for character development. For more information or to donate to the Boys & Girls Clubs visit bgcseva.org.