Langley Federal Credit Union Announces Vice President of Collections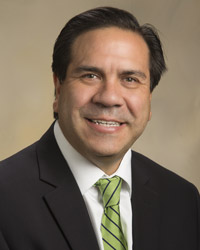 NEWPORT NEWS, VA – Langley Federal Credit Union has named Jose Iregui as Vice President of Collections for the $2.1 billion Credit Union. Iregui is responsible for all of the collections operations, to include collections, repossession, foreclosures, specialty collections and remarketing.
"Jose's extensive experience working for a variety of financial institutions and call centers makes him the ideal candidate to lead our Collections team," said Langley Sr. Vice President of Lending Curtis Baker.
Iregui has over 25 years of experience in collections, call center, service and sales for key financial institutions, funding and service centers. Previously, he was the Sr. Vendor Management Manager for Global Lending Services LLC in Greenville, SC. Iregui also served as Vice President Credit/Risk Management Wells Fargo at Wells Fargo for 15+ years.
He earned a BA from Buena Vista University in Iowa and is bilingual—having managed call centers in the United States, Panama, Puerto Rico, Mexico, the Caribbean, Canada and the Philippines. In 2000 Iregui was recognized as a top performer by Wells Fargo & Co.